APPLIED RESEARCH
Innovation is more than just a word to us
Our mission is, and always will be, to innovate based on scientific research and to apply our innovations throughout various branches of industry. We also greatly enjoy devoting our efforts to narrowly-focused issues that remain overlooked by mass-market solutions. We develop practical solutions to these problems using our own applied research.
Clients trust us.
We've been providing these professional services to our clients and developing noteworthy innovations in various industries for many years. Our abilities have garnered us jobs for such large players as Airbus Industries, Frequentis and Asekol.
Cutting-edge laboratories, top professionals.
To continually push the boundaries of the possible, you need a highly-qualified team of professionals and the most up-to-date technical equipment available.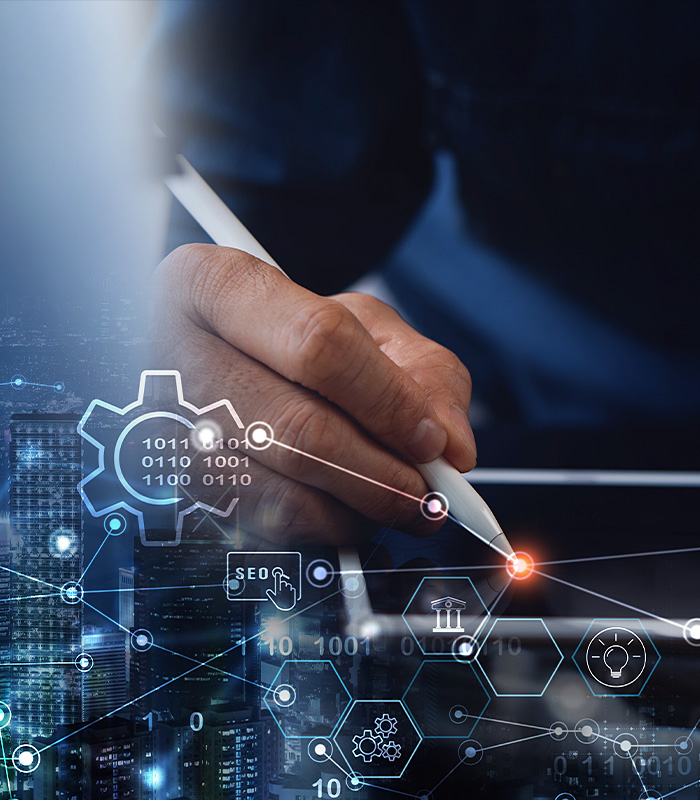 This was one of the motivations behind establishing our own applied research laboratory, which cooperates closely with our innovation center for our own product development. We also pride ourselves on our cooperation with renowned technical universities and research centers in the Czech Republic and other EU member states, such as the Czech Technical University in Prague, the Technical University in Vienna, the University of West Bohemia in Plzeň and the Technical University of Ostrava.
No solution? We'll find one.
And how can the whole thing work? Contemplating new products and innovative systems solutions usually begins with a feasibility study. If a known, suitable method of achieving the required goal does not yet exist, or cannot be acquired for the client's commercial use, this is where our applied research comes in. Our research activities draw inspiration from the latest scientific findings and will continue to do so in the future. Only the most up-to-date information derived from research and the latest technologies can ensure a systemic solution and products with an efficient, long life that can hold their own against the competition.