Professional sales and technological consulting
Technological Consulting
Years of experience, intensive education, demanding studies and experience on many Czech and international information technology projects – all these help our consultants acquire the valuable know-how, which we share with you.
We primarily provide consulting in the following areas:
Industry 4.0
Are you trying to obtain state funding? We can help.
Information Security
Do you want to avoid future additional costs associated with the integration of security mechanisms at your company? Let our consultants prepare a solution proposal.
System Integration
Are you unsure about how your system integration stacks up? Are you unable to accurately determine your IT projects' costs? Is maintaining your IT integration mechanisms too expensive and time-consuming? Increase reaction flexibility to market needs and gain a significant competitive advantage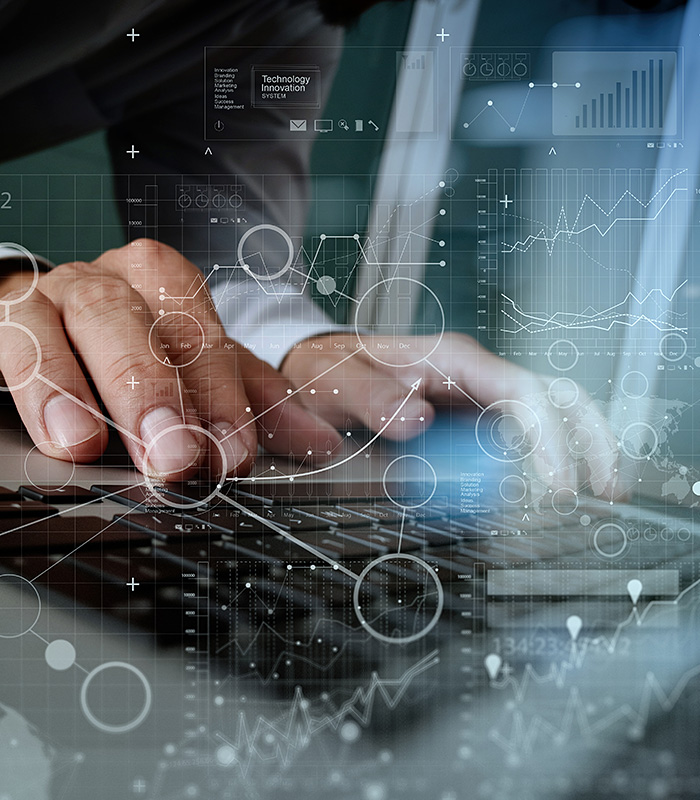 Service Oriented Architecture (SOA)
Using new approaches in IT architecture gives organizations the opportunity to improve their IT architecture to more easily respond to the demands of their business strategy
Enterprise Architecture (EA)
EA requires the support of all parts of the organization – especially sales and executive – and their mutual communication. For those departments that have adopted it, it brings a number of advantages, but in particular:
EA provides an overview of the implemented functionalities, allowing it to better monitor alignment with the strategy and prevent the creation of duplicates;
The business gains a better understanding of the work of IT and IT better understands the needs of the business and the entire organization.
IT Service Management
We help our clients efficiently manage their information technologies and thereby generate added value, in particular:
Assessment of established IT processes, their maturity and compliance with ITIL recommendations
Consultation during the implementation and optimization of established ITIL processes
Supply and implementation of selected ServiceDesk platforms