Hardware design and prototyping
Design of electronics and HW
We offer start to finish product development, including electronic hardware and software. From the design and construction of the prototype to the serial production of the product.
If needed, we will provide consultation regarding your existing product.
Examples of our hardware prototyping projects:
CamLed for Witte Nejdek
Parking camera for Strattec
A module for Madison Technologies
Meters for APATOR METRA
Wireless readings for Novamet
Contactless breath and pulse monitor for Linet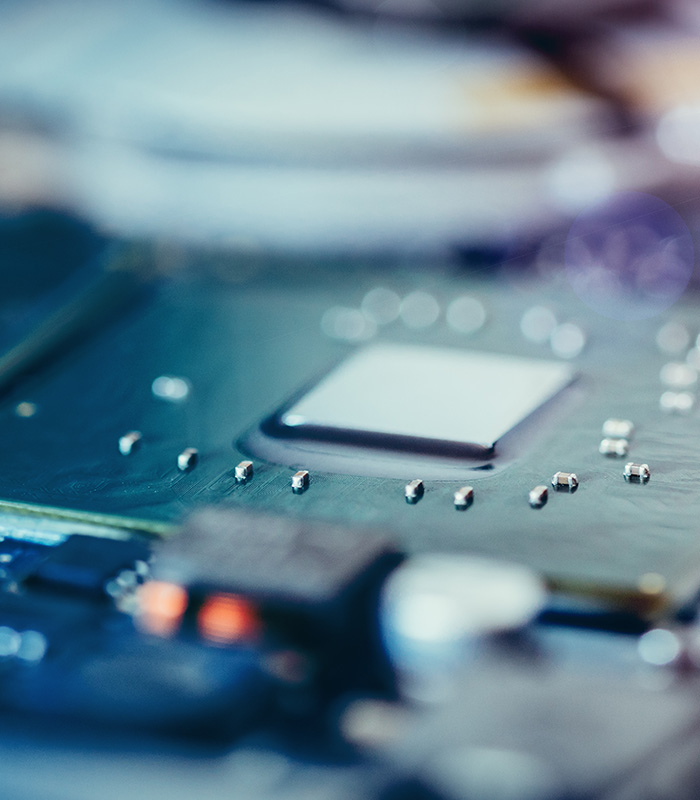 Our HW & ASIC portfolio includes:
Design and consulting of integrated circuits
We perform independent error analyses, suggest their resolutions and provide expert consultations with our specialists.
Testing (verification) of electronic circuits
We can measure everything – from a chip to a hybrid circuit.
Semi-conductor production tests
Together with Teradyne, Inc. we participate in the design of production tests. Our engineers mainly develop test programs (VBT – Visual Basic for Tests) for FLEX devices that can test multiple chips in parallel.
More information on this facility and the solutions provided by Teradyne, Inc. are available at: www.teradyne.com.